Family practice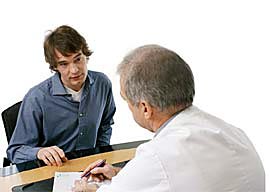 In spite of the fact that we are acknowledged medical specialists for internal medicine, we have also decided for family medical care of our patients.
We do not see any contradiction between the application of modern medical equipment and the simultaneous primary medical care of our patients.
House calls and supplying of retirement homes have been a matter of course for us since the time of practice establishment.
We treat children from the 4th year of age.
Opening hours
Monday, Wednesday - Friday 8ºº - 13ºº
Tuesday 8ºº - 16ºº
Monday and Thursday  16ºº - 18ºº